Board of Directors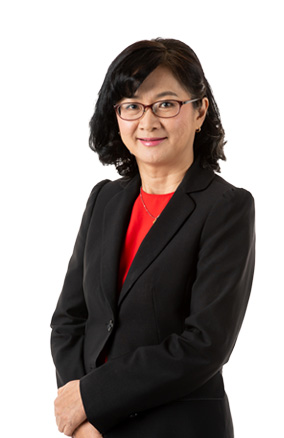 WONG CHIN CHIN
INDEPENDENT NON-EXECUTIVE DIRECTOR
Wong Chin Chin is our Independent Non-Executive Director and was appointed on 19 May 2017 and serves as the chairman of the Nomination Committee and a member of the Audit Committee. She has more than 25 years of experience in legal practice and is currently a partner at Messrs. Adnan Sundra & Low.
Ms Wong obtained a Bachelor of Laws (LLB) from the University of Sydney, Australia in 1990 and was admitted as a barrister of the Supreme Court of New South Wales, Australia in the same year. In 1991 she was called to the Malaysian bar and then became an Advocate & Solicitor of the High Court of Malaya since that year.
Ms Wong has been recognised as a distinguished practitioner by Asialaw Leading Lawyers and also acknowledged as a key partner of the firm in Corporate/M&A transactions by Legal 500 Asia Pacific. She has also been recognised for her work pertaining to investment funds and M&A as a highly regarded practitioner by the IFLR1000. In addition, she has also been recognised as one of Malaysia's top 100 lawyers by the Asia Business Law Journal and as a ranked practitioner by Chambers & Partners.
Ms Wong is an independent non-executive director of ATA IMS Berhad (a company listed on Bursa Malaysia, the stock exchange of Malaysia) and serves a member of its Audit Committee and a member of its Nomination and Remuneration Committee.