Shopper360 announced as one of the best companies to work for at the HR Asia Awards 2017
Shopper360, Malaysia's leading shopper marketing group, has been recognized as one of the best companies to work for by HR Asia. The Group scooped the award at the prestigious HR Asia Best Companies to Work for in HR Asia Awards night held at The Majestic Hotel, Kuala Lumpur.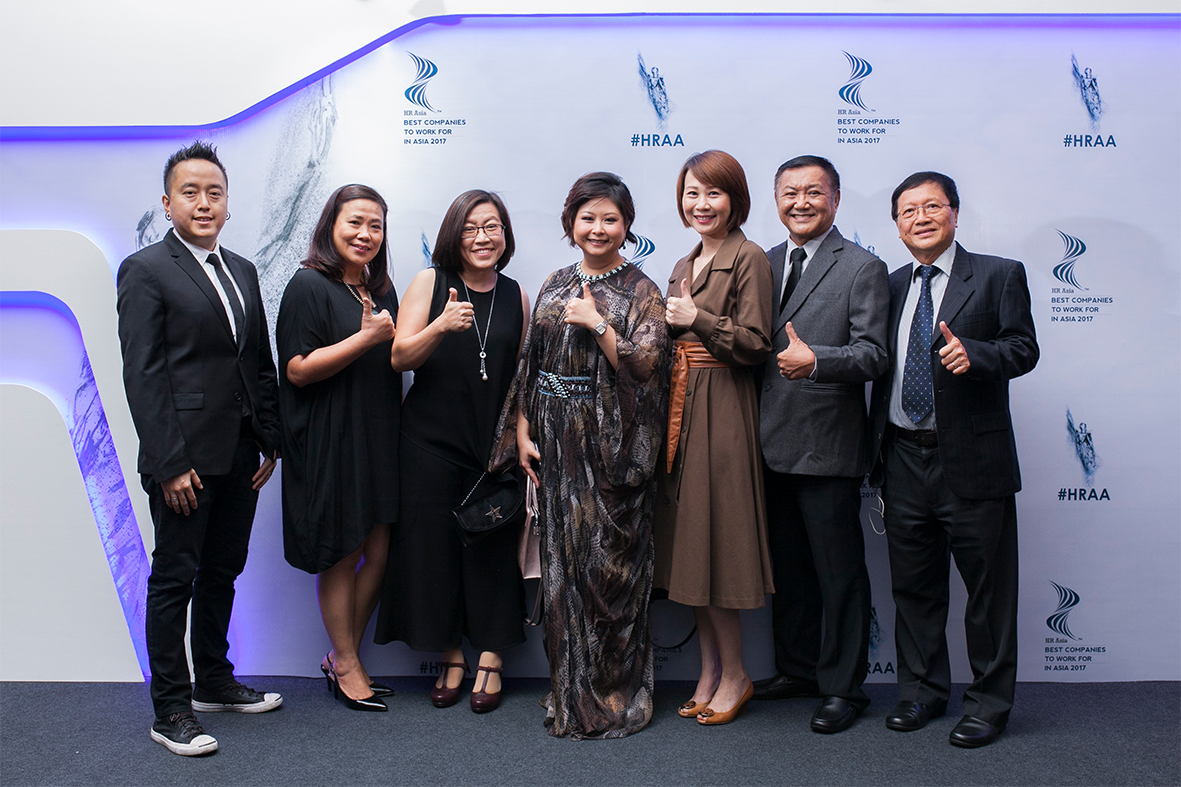 HR Asia is Asia's leading publication for senior HR professionals and for the awards, the best practices and inner workings of companies are uncovered to understand what distinguishes them from the rest.
Over 320 companies from a wide variety of industries in Malaysia put their entries in for this year's award and only 45 companies were picked to be winners following a long and complex audit process, focusing on all aspects of human resource, from work culture, to employee engagement and workplace development opportunity. As part of the process, the company's employees must give their feedback in the form of surveys alongside comments from management. The 45 winners are regarded as world class corporations with high levels of employee engagement and excellent workplace cultures.
Sue Ann Chew (Executive Chairman and Group Managing Director) said: "This award is dedicated to everyone at shopper360. As a Group we are continuously striving to create a collaborative and fulfilling working environment for all of our employees. This is can only be achieved with carefully designed innovative employee engagement & development programmes. With this award, it affirms that we are on the right path and we will strive to do even better for our people. We dedicate this award to our beloved founder, Raymond Chew, a loving family man, a visionary and a true believer of 'people-first'".
Shopper360 is a well-established shopper marketing services provider in the retail and consumer goods industries in Malaysia with over 30 years of experience in the in-store advertising industry. The Group offers a comprehensive range of marketing and advertising services that integrate along the entire shopper journey, from online, to in-store and on-ground experience. The Group consists of five agencies: Pos Ad, Jump Retail, Shopper+, Tristar Synergy and Gazelle Activation and offers a truly holistic suite of shopper marketing solutions.

SME100 Malaysia
Top 10 in the SME100 2014 Malaysia's Fast Moving Companies.
The award was very stringently judged based on the group's turnover, market share, best practice and vision along with a long list of criteria. Competing with more than few hundred over Malaysian SMEs, achieving the top 10 is no easy feat.
The key to winning this esteemed recognition is the group's robust business results contributed by the 200 strong and 1000 field force through their passion, collective know-how, mentorship and vast experience in the total shopper engagement arena.

Enterprise 50
It was in 2002 that Pos Ad was first awarded the title of an Enterprise 50 organization. This is an annual award in recognition of small and medium-sized companies in Malaysia.
It was in 2002 that Pos Ad was first awarded the title of an Enterprise 50 organization. This is an annual award in recognition of small and medium-sized companies in Malaysia.
In 2006, Pos Ad was once again selected as a winner in the Enterprise 50 awards. This time, it climbed the ranks to appear in the Top 10 list clinching the 8th position an outstanding achievement for Pos Ad.

Chivas Regal Achievement Award
The Chivas Regal Award is designed to pay tribute to the vision and aspiration of dynamic entrepreneurs across Malaysia as well as to cultivate the ideologies of business excellence and forward thinking. Not industry-specific, the Chivas Regal award encourages corporate leaders to play a more active role in the local business environment for the betterment of the economy.
In 1998, Raymond Chew, chairman and Group CEO of Pos Ad Group of companies was the proud recipient of the Chivas Regal Achievement Award for his outstanding achievements and success in making Pos Ad a leader in its field.