Board of Directors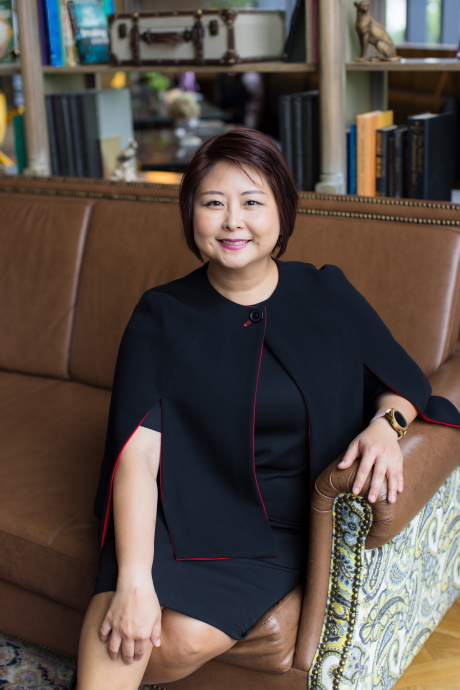 CHEW SUE ANN
EXECUTIVE CHAIRMAN AND GROUP MANAGING DIRECTOR
Chew Sue Ann is our Executive Chairman and Group Managing Director and was appointed on 27 December 2016. She is the daughter of the founder of our Group, the late Mr. Raymond Chew. She is responsible for overseeing the overall business development and general management of our Group, and formulating our Group's strategic directions and expansion plans. She graduated cum laude from BIOLA University with a BSc in Business Administration in 2003. Her involvement in our Group started with her joining Pos Ad in 2004 as a member of the board of directors. At the same time, she worked as an employee in Demo Power Sdn Bhd (which was then a subsidiary of Pos Ad) ("Demo Power"). She held various roles, starting as a field operations executive where she learnt to execute in-store sampling campaigns in international key accounts and high traffic retail outlets through on-field training and supervision. At Demo Power, she also held the role as a client services manager whereby she shared key industry insights as well as marketing and brand-building strategies with her customers.
In May 2009, Sue Ann was appointed to the board of directors of IACT College, a college in Malaysia that specialises in offering tertiary education in creative communication. She managed and developed business initiatives, helped increase market penetration through new channels of product distribution (such as online educational portals), developed marketing communications plans, as well as reduced tasks duplication and redundancies through business and strategy reviews to ensure alignment across all departments. She was thereafter appointed as the Executive Chairman of IACT College in December 2011 and has subsequently relinquished her executive role on 30 November 2016. She became the Executive Chairman of Pos Ad in December 2011.
Sue Ann's past experience outside our Group includes her tenure with Kraft Foods Singapore Pte Ltd (now known as Mondelez Singapore Pte Ltd), where she held the position as a category assistant manager between April 2011 and November 2011, and drove marketing, sales and promotional planning at retail channels for the chocolate and biscuit category. Prior to joining Pos Ad, she was brand analyst at Temporal Brand Consulting Sdn Bhd from July 2004 to November 2005 where she gained experience in conducting brand audits, leading branding workshops and producing research for various industries, including the FMCG industry.