Leadership
Our journey from a one product portfolio to the country's premier expert on shopper marketing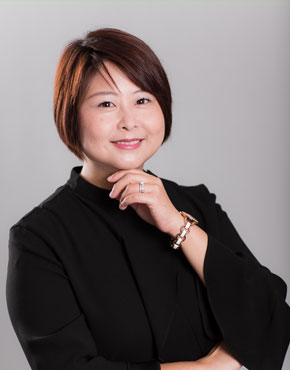 CHEW SUE ANN
EXECUTIVE CHAIRMAN AND GROUP MANAGING DIRECTOR
Appointed on 27 Dec 2016, Chew Sue Ann is the daughter of shopper360 group founder, the late Mr. Raymond Chew, and a Bachelor of Science in Business Administration cum laude graduate of BIOLA University. She was appointed to the Board of Directors for Pos Ad since 2004. Her former shopper marketing experiences include various key roles at Demo Power Sdn Bhd, as brand analyst for Temporal Brand Consulting Sdn Bhd, and category assistant manager at Kraft Foods Singapore Pte Ltd (now Mondelez Singapore). She was also appointed to the board of directors at IACT College and served as executive chairman until 2016.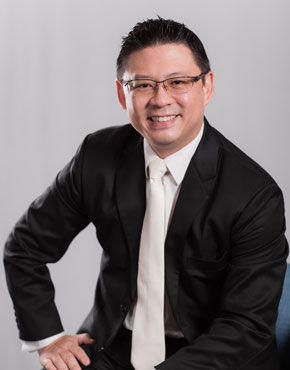 JAMES LING
DIRECTOR - CORPORATE FINANCE AND STRATEGY
James Ling served 14 years in regional FMCG corporate strategy management for Fonterra Brands across New Zealand, Singapore and Malaysia, becoming Finance Director and Medical Sales Director for Fonterra Malaysia. He also piloted Anlene's CRM marketing program in Indonesia while serving on the regional brands team. Mr. Ling was appointed Executive Director of shopper360 since 2018. He is a 1st Class Honors Bachelor of Commerce graduate of University of Auckland, New Zealand, and a fellow member of the Chartered Accountants Australia and New Zealand (CAANZ).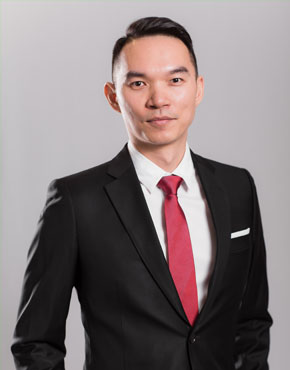 MATTHEW HO
GROUP CHIEF EXECUTIVE OFFICER
Matthew Ho has over 15-years' experience in business strategy, project management, sales and marketing, working across the Asia Pacific region and the United States. He served in different capacities at Facebook, Huawei and MEC, a leading global media agency, where, as General Manager, he focused on new business development and led the digital practice. He is a Bachelor of Engineering graduate from Sheffield University, United Kingdom.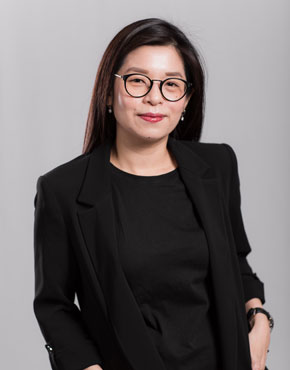 LEE JUN LING
GENERAL MANAGER OF OPERATIONS AND BUSINESS DEVELOPMENT
Lee Jun Ling is an accomplished executive in operations, finance, business expansion, vendor relations, human resource and cross-functional partnerships. She served as commercial controller for Grey Worldwide Sdn Bhd, then Chief Financial Officer and head of business delivery unit for Geometry Global. Appointed to her present role with shopper360 since 2017, Ms. Lee is instrumental in strategic business development and operations of our Group. Ms. Lee is a Bachelor of Commerce graduate from University of Melbourne, and is a fellow of CPA Australia.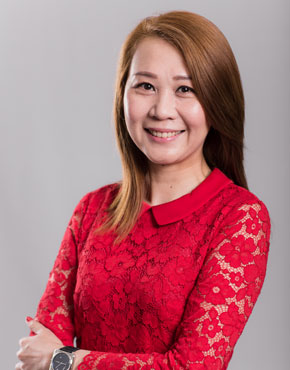 MAY KIM HUI YEE
GENERAL MANAGER OF GAZELLE ACTIVATION
May Kim is an experienced and cherished leader, previously as Client Service & Marketing Director of Pos Ad, and now General Manager of Gazelle Activation. She is an expert in sales, client management, manpower outsourcing, and event management - with former clients including Heineken Malaysia and Goodyear. Ms. Kim is an Honours Bachelor of Business Administration graduated from Anglia Ruskin University.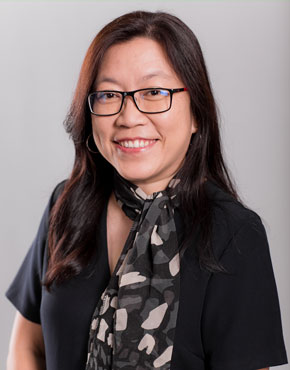 CHOW SIEW BEE
GROUP FINANCIAL CONTROLLER
Chow Siew Bee has 14 years' experience with shopper360, beginning at Pos Ad as Finance Director, and subsequently General Manager of human resource, administration and finance. She has been promoted to her present role since 2017. Ms. Chow holds the London Chamber of Commerce and Industry (LCCI) certification for bookkeeping and accounts, LCCI Diplomas for accounting, business statistics and cost accounting, as well as advanced business calculations and management accounting. She is a member of the Association of Chartered Certified Accountants (ACCA), and a member of the Malaysian Institute of Accountants (MIA).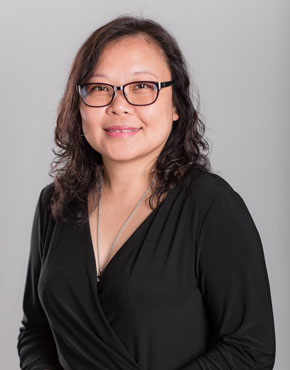 ANGELINA OOI
CEO OF TRISTAR SYNERGY
Angelina Ooi has over 25 years' experience in sales, marketing and business development, as well as a specialist in management, administration, on-ground activation implementations (such as roadshows and sampling campaigns), as well as market analysis. Prior to her appointment as CEO of Tristar Synergy, Angelina was the head of EPSON Trading Sdn Bhd's marketing and customer service division until 2007, instrumental in brand strategies, product management, channel expansion and implementation of all product and corporate marketing activities. Ms. Ooi is a Diploma in Business Administration graduate from the Association of Business Executives (ABE).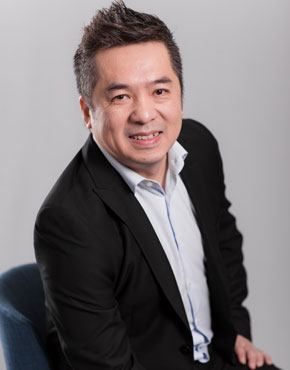 OOI CHEE KEE
CEO OF JUMP RETAIL AND RETAIL GALAXY
Ooi Chee Kee has over 17 years' experience in the FMCG industry, and held various vital roles in sales operations, trade and brand marketing, client management, key accounts, customer and distributor management at Nestlé and DKSH Malaysia Sdn Bhd. He was the Operation Director of Jump Retail until 2012, and has been reappointed as CEO since 2018, taking the lead in strategy management, operations, administration and business development. Mr. Ooi is an Advanced Certificate in Marketing graduate of AMSET Business School.