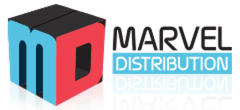 A marketing & distribution arm of shopper360, a B2B self-serve platform for retailer. Marvel Distribution delivers products directly to general trade, modern trade, convenient store and petrol mart nationwide while-on-the move with our very own transportation van & trucks.
Marvel Distribution embarks on e-commerce platform to cultivate retailer to improve business efficiency through self-ordering – EASY, FAST & CONVENIENT. 
Engage us to see how we can grow together.