Board of Directors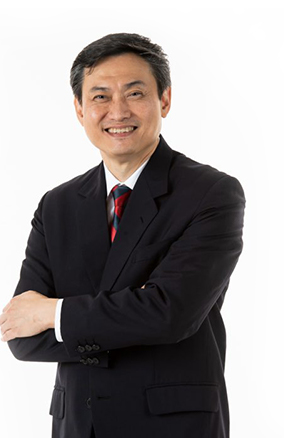 HEW KOON CHAN
LEAD INDEPENDENT NON-EXECUTIVE DIRECTOR
Hew Koon Chan is our Lead Independent Non-Executive Director and was appointed on 19 May 2017. Koon Chan began working as a Process Engineer in 1986 for Texas Instruments Singapore Pte Ltd, a company that specialises in the manufacturing and sale of memory integrated circuits. In 1988, he was then employed as an Investment Analyst and rose through the ranks to become Investment Director at Seavi Venture Services Pte Ltd, a venture capital firm established in the South East Asian region, and is affiliated with Advent International which is a global private equity firm headquartered in Boston.
Thereafter, he established Integer Capital Pte Ltd in 2004 and carried out the role as the Managing Director providing business consultancy services on corporate mergers and acquisitions. He graduated from the National University of Singapore in 1986 with a Bachelor of Engineering (Mechanical). In 1987, he graduated from the Singapore Institute of Management with a Graduate Diploma in Financial Management and obtained his Certified Diploma in Accounting and Finance from the Chartered Association of Certified Accountants (UK) the following year.
He presently sits on the board of directors of public listed companies, namely Roxy-Pacific Holdings Ltd and Nordic Group Ltd, which are listed on the Main Board of SGX-ST and Far East Group Limited and DeClout Limited which are listed on Catalist.