Board of Directors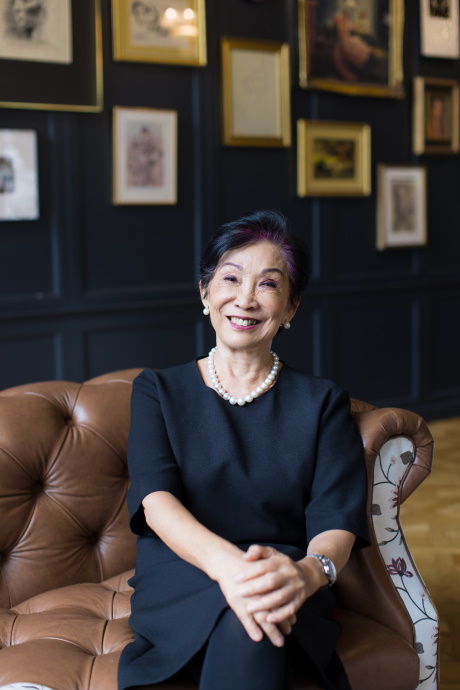 MARGARET AU YONG
INDEPENDENT NON-EXECUTIVE DIRECTOR
Margaret Au Yong is our Independent Non-Executive Director and was appointed on 19 May 2017. Margaret has over 30 years of experience in the media and marketing industry and she started her career at Sin Chew Jit Poh in 1975 as an advertising space sales person. In 1983, she left to join Union45 Sdn Bhd, a local advertising agency in Malaysia as a media planner where she analysed media research data and prepared presentations for customers for 7 years. From 1991 to 1998, she was with Saatchi & Saatchi, a renowned global communications and advertising agency network as a media director where she participated and supported heavily in the development of creativity and production, and developed media related policies and procedures.
She left Saatchi & Saatchi in 1998 and was appointed as the managing director of CIA Medianetwork Malaysia Sdn Bhd, the Malaysian arm of CIA Group ("CIA") which is a company specialising in media planning buying and marketing. Following the acquisition of CIA's parent company in 2003 by WPP plc (formerly known as Wire and Plastic Products, a British multinational advertising and public relations company), MEC Global ("MEC") was formed following the merger of The Media Edge and CIA. Margaret was then employed under MEC as the chief executive officer for 3 years where she has spearheaded creative media solutions, organised and coordinated special projects beyond media scope.
In 2006, she was offered the position (which she holds till today) as the Head of Media, Marketing and Facilities for Tune Group Sdn Bhd, the Malaysian conglomerate providing various services including aviation, insurance, telecommunications and hospitality industries. Her main responsibilities include the integration of all marketing activities amongst the Tune group of companies. She also represents Tune group of companies in the Malaysia Retail Chain Association.
She has, since 1990, been a council member of the Malaysia National Publisher Association (MNPA) and since 1998 been a council member of the Malaysian Media Specialist Association. Between 2010 and 2012, she was the audit chairman and vice president of the Audit Bureau of Circulation ("ABC"), an independent and voluntary organisation consisting of publishers, advertisers and advertising agencies that pioneered the development of audit procedures to certify the circulation figures of publications which are members of ABC. In 2016, she was the President of the Malaysia Advertisers Association (MAA) for 2 terms. She is also an Executive Committee in the World Federation of Advertisers (WFA) since 2017. Margaret graduated from the University of Malaya in May 1973 with a Bachelor of Arts (Hons).